One click to
start & grow

your Print-On-Demand

business
Focus on Selling & Maximizing profit. Let us take care of the rest.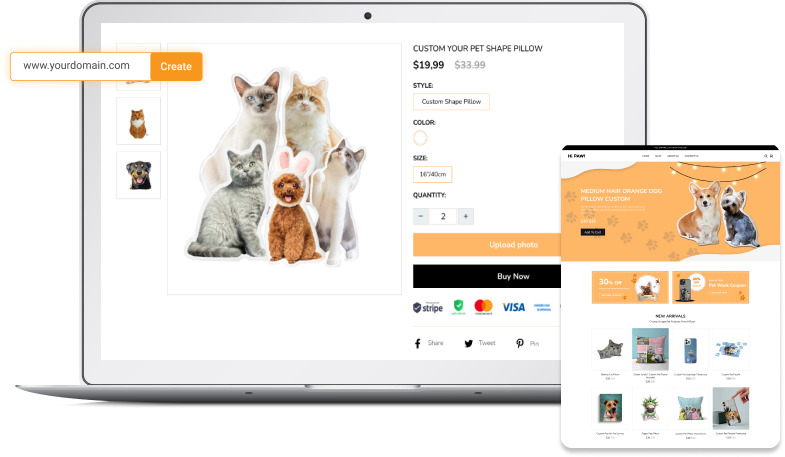 High profit & Low risk
Because other printing companies are constantly competing for your business, we provide some of the lowest costs in the industry. Additionally, there are no required fees for stock, warehouse, or customer service.


Scaling
You have a fully secure store that is always ready to scale. Because we handle fulfillment with multiple locations from the US to the EU and Asia, you can focus on traffic and location to sell.


Automated
Automated payment processing, order fulfillment, and customer service. You run an online store with fantastic products that quick deliveries without having to put in any effort.

Curious to know
how much

you could

earn

?
How it work?

1. Create an online store
Create a BurgerPrints store and choose a template you love from our library without any fee.

2. Add products & sell
With our free design tools, you can upload thousands of designs and your product mockups will be created automatically.



3. We print, pack, & ship
Automate your orders. Optimize based on price, location, shipping and quality. Fulfill any order regardless of where you are.


4. We handle your customer support
Our customer service handles everything like emails, phone calls, payments, fulfillment and more.


5. Enjoy your profit
Get paid within 24 hours flat. No more dealing with chargebacks or holds.
Store feature
Everything you need for your ecommerce business growth

Website Design & Features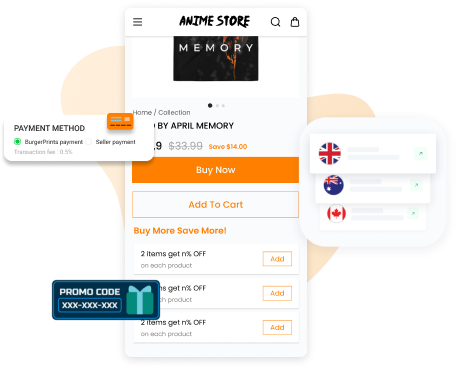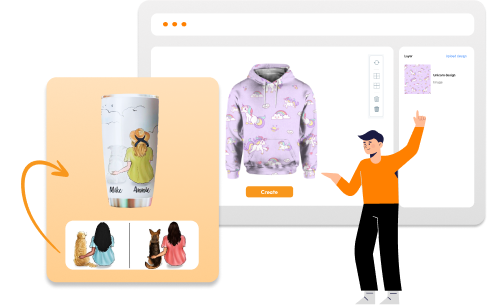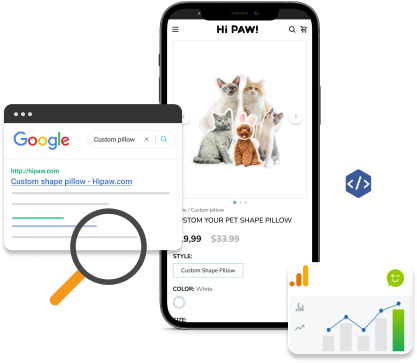 Create a stunning website in just few steps


SignUp
Signup BurgerPrints account


Create
Create a online store


Create
Create your products


Customize
Customize your store


Connect
Connect a domain


Publish
Publish your store and start selling on the internet
Pricing
Basic
Perfect to get started
Basic includes:
Transaction Fees: 2.0 %
Build an online store featuring your brand
Unlimited orders
Unlimited products
Unlimited integrations
Unlimited sales channels
Automated Fulfillment
One Page Checkout
Unlimited integrations
Personalized products support
Stripe & PayPal & PO Payment
Free SSL certificate
Up-sell & Cross-Sell
Customer service support
Automated abandoned cart recovery
Advanced analytics & reports
Google Shopping integration
Product review support
Blog support
Unlimited sales channels
Automated Fulfillment
One Page Checkout
Unlimited integrations
Personalized products support
Stripe & PayPal & PO Payment
Free SSL certificate
Up-sell & Cross-Sell
Customer service support
Automated abandoned cart recovery
Advanced analytics & reports
Google Shopping integration
Product review support
Blog support
Standard
Best for small business
Basic includes:
Transaction Fees: 1.0 %
Build an online store featuring your brand
Unlimited orders
Unlimited products
Unlimited integrations
Unlimited sales channels
Automated Fulfillment
One Page Checkout
Unlimited integrations
Personalized products support
Stripe & PayPal & PO Payment
Free SSL certificate
Up-sell & Cross-Sell
Customer service support
Automated abandoned cart recovery
Advanced analytics & reports
Google Shopping integration
Product review support
Blog support
Unlimited sales channels
Automated Fulfillment
One Page Checkout
Unlimited integrations
Personalized products support
Stripe & PayPal & PO Payment
Free SSL certificate
Up-sell & Cross-Sell
Customer service support
Automated abandoned cart recovery
Advanced analytics & reports
Google Shopping integration
Product review support
Blog support
Basic includes:
Transaction Fees: 0.5 %
Build an online store featuring your brand
Unlimited orders
Unlimited products
Unlimited integrations
Unlimited sales channels
Automated Fulfillment
One Page Checkout
Unlimited integrations
Personalized products support
Stripe & PayPal & PO Payment
Free SSL certificate
Up-sell & Cross-Sell
Customer service support
Automated abandoned cart recovery
Advanced analytics & reports
Google Shopping integration
Product review support
Blog support
Unlimited sales channels
Automated Fulfillment
One Page Checkout
Unlimited integrations
Personalized products support
Stripe & PayPal & PO Payment
Free SSL certificate
Up-sell & Cross-Sell
Customer service support
Automated abandoned cart recovery
Advanced analytics & reports
Google Shopping integration
Product review support
Blog support
FAQs